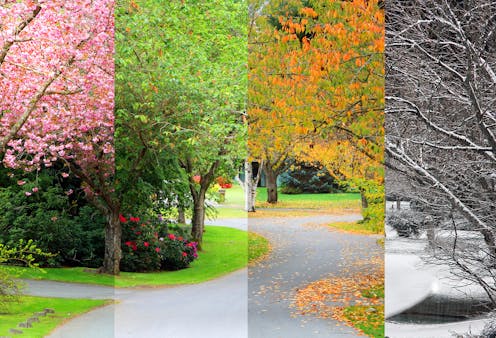 I know it is not always easy to admit this, but, each of us have different circumstances, obstacles, worries, fears, anxieties and constant battles that feel like they are never-ending. Do you realise when you switch your mind from a negative thought into a positive thought, what controlled you doesn't have that much power anymore? Let's take a look at the following examples:
"How do you handle rejection?" I handle rejection by embracing it. I do not allow it to define me; perhaps it is either because I was aiming too low and can create something better (which is usually the case), or I am not yet ready for the position and need further training and support. Either way, the choice is yours. How you see your season right now is solely up to you. No one can tell you the type of season you are in. You can choose to heal from this season or allow it to affect your mindset.
Remember, seasons change, and each NO will lead to ONE YES! Believe me, I am a strong believer on this. Throughout the countless unexpected results, I have benefited greatly from turning these around for my good, and I really encourage you to do the same. Ladies, you are precious, worthy and very valuable. You are here for a reason and a purpose. You may not know your purpose right now, but do not hide your gifts; whether they are polished or not, they will enable you to get to the next level.
---
"I don't feel I am good enough, everyone is doing what I am doing and it looks so easy for them": The reason why you keep feeling sorry for yourself is because you are focused on what other people 'show you'. Someone may look happy on social media, but it doesn't always mean you know how they are truly living. Be careful how you define yourself in this season. Don't write yourself off because of what people show you or what they advertise on social media. Sometimes, it is a way to numb the pain and feel good, but feeling good for REAL, is when you are able to admit that you have a problem and choose to solve it, not worry about it.
Every day we are on a journey, and as we continue on this journey, our seasons will change. You have to learn how to keep it moving, despite the long wait, despite the rejection, despite feeling isolated. There is so much in you that is waiting to be birthed out. You will be surprised if only you allow yourself to be free.
---
"I am so hard on myself" – indeed, ladies, we need to stop overworking and sleeping less. If you want a good work-life balance, the key word is BALANCE! Stop doing so much, thinking you need to achieve a lot to feel acknowledged and valued. You are already valued. A full-time mother is still an accomplishment to a Qualified Chartered Accountant. Yes they are different titles but they both have heavy responsibilities. They can also be rewarding too! Please do not define success as the title you have, it is only a title and it will be passed on to someone else when our time is up.
I am encouraging you ladies today, embrace the season you are in. Breathe, take your time, learn from ALL your mistakes, and create solutions. Admit when you need help, and see how your life and mind will transform.
Remember what you think about will follow you every step of the way.
For more inspiration, visit my YouTube channel
If you fancy a new read(s), visit my website where you will find my books
You are loved and valued, always remember that!
Esther
Founder of Authentic Worth and WWCG